The Role of CASA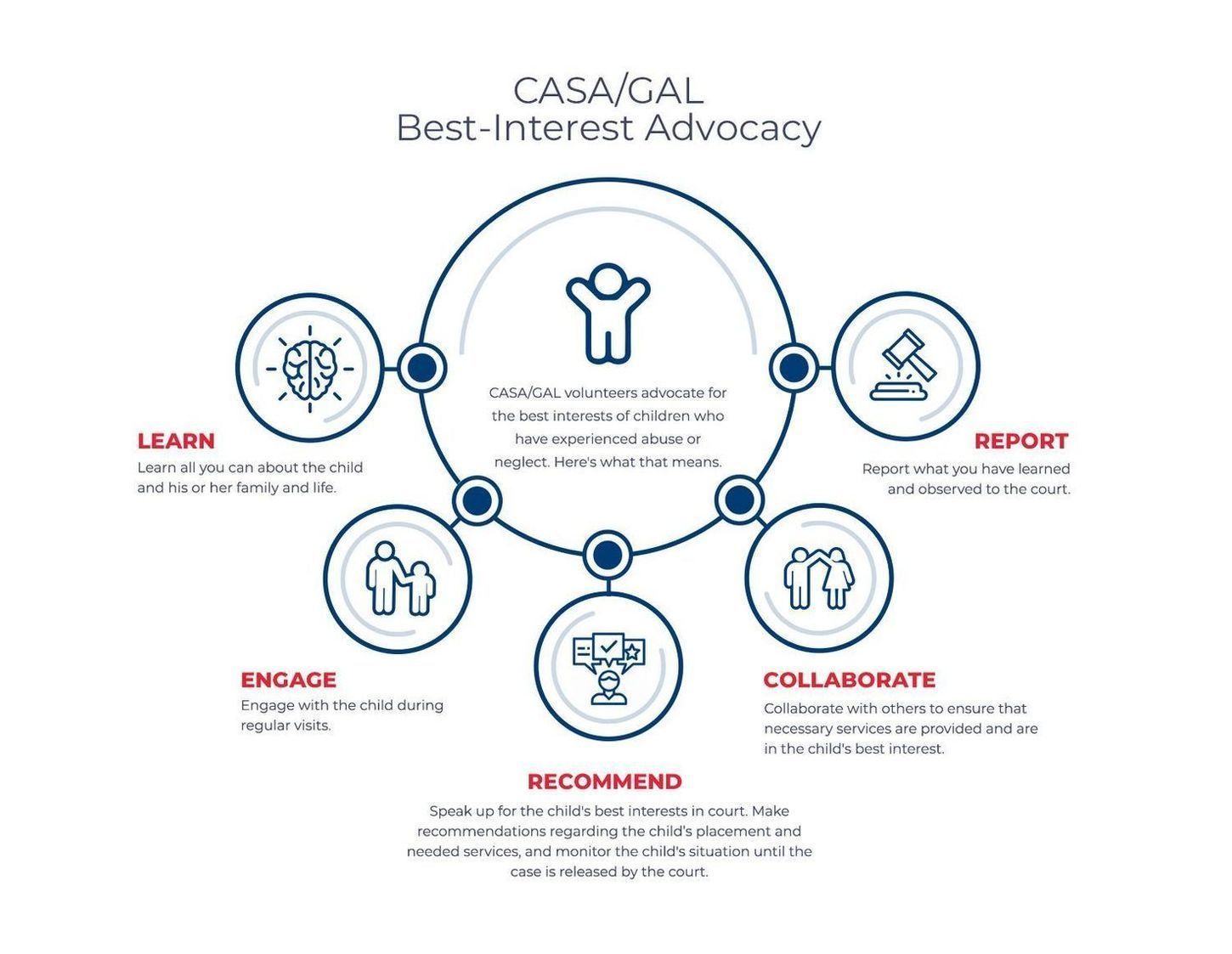 CASA provides a judge with a carefully researched background of the child(ren) or youth to help the court make informed decisions about their future. Each case is as unique as the child(ren) or youth involved.  The CASA Volunteer must determine if it is in a child's best interest to stay with his or her parents or guardians, be placed in foster or relative care, or permanent adoption. CASA makes fact-based recommendations regarding the child's or youth's placement so they will have a safe, stable home and the opportunity to thrive.  CASA follows the children or youth until the case is either resolved or CASA is released by the Court.  CASA Volunteers work closely with, but independent of, the child's attorney (Guardian Ad Litem); Child Protective Services; Family Service Workers and parents' attorneys.  A CASA is for the child or youth – no one else.  
In fulfilling this child-centered role, the CASA performs four separate functions as:
A FACT-FINDER whose task is to uncover all relevant facts and report them to the court;
An ADVOCATE for the best interest of the child in the courtroom and in the child welfare and social services systems;
A FACILITATOR linking children, youth, and their families with community resources and opening doors of communication in the best interests of the children and youth;
A MONITOR who ensures that court orders are being followed and all services are provided in a timely manner and who brings to the court's attention any new developments, changes, or concerns.